Frozen in Concert is Coming to Rome!
Disney in Concert: Frozen is landing in Italy for the first time and will be arriving in Rome on December 29th!
The concert, which has been a huge success in other countries around the globe, includes a live performance of the animation's soundtrack with an orchestra, making it a wonderful event for families.
The concert will be in Rome between December 29th and 30th at Auditorium Parco della Musica, and will then move on to three other Italian cities:
Naples: January 2nd at Palapartenope
Milan: 3rd and 4th January at Teatro Dal Verme
Turin: 7th and 8th January at Teatro Alfieri
During the concert, the classic Disney blockbuster, Frozen - The Kingdom of Ice, will be screened simultaneously on a giant screen and an electrifying atmosphere will be created with 50 musicians, 30 singers and 4 soloists, who will perform the soundtrack of the film live for your enjoyment.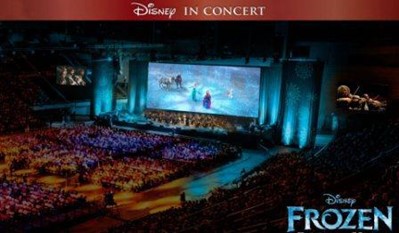 Disney in concert: Frozen has already thrilled thousands of people of all ages all over the world, from London and Monaco to Abu Dhabi. It is a totally new and incredibly exciting way of living one of the most beloved Disney films of recent years and a great option for anyone who loved the animated film and wants to enjoy a frozen-themed experience in the culture of another country.
Additional Information
The ticket prices start from 28.75 €.
Search Keywords
Enter keywords below to perform a search within the events to find more relevant posts